This Week @ Refuge 4/22/2018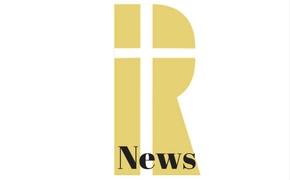 Spiritual Guidance | Monday & Wednesday | 5:30 – 7:00pm
*By appointment
To come and work with one of our trained volunteers, contact the church office at (305)233-9547 or
Next Steps | Tuesday, April 24th | 7:30pm
Join us for the 2nd week of our "Getting the Most Out of Studying Your Bible" course! Sign up here.
Kingdom Seekers | Wednesday, April 25th | 7:30pm
Join us for our midweek Bible Study as we dig further in and deeper down!
Safety Training | Saturday, April 28th | 9:00am
All members of the Parking, Security, and Welcome teams, Hosts, Deacons, Ministers, and Elders, please join us for a mandatory safety training.
Pressing into His Presence | Sunday, April 29th | 5:00pm
Our time of corporate prayer, worship, and the celebration of new life through Baptism!
Around the Corner
Join one of our new Community Groups!

Guardians of the City (Men's)
Women of Wisdom
Young Adults (18-34)
Married Couples
Sign up through myRefuge (click the link and select "find a group").
May 18-19th: Your Marriage Matters Retreat in Jacksonville. Book your room at the DoubleTree Hotel on the Jacksonville Riverfront using group code "JEG" today! Regular rooms for $110/night, rooms with a balcony for $120/night.
May 27th: Graduation Sunday: We'll be celebrating academic achievements. If you'll be graduating with a high school, undergraduate, or graduate degree, please sign up at the Welcome table.