This Week @ Refuge 11/5/2017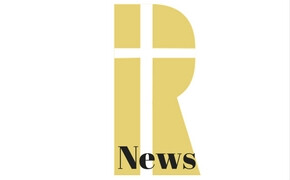 Church Outing @ Mt. Nebo | Sunday | 4:00pm
Join us as we celebrate the Lord's favor with our brothers and sisters at Mt. Nebo Missionary Baptist Church at 6075 SW 64th St, South Miami, Florida 33143
Spiritual Guidance | Monday & Wednesday | 5:30 – 7:00pm
*By appointment
We are here to help you apply the biblical principles to your everyday life. Our spiritual guides bring a solution focused approach to the situations you encounter in life. To come and work with one of our trained volunteers, contact the church office at (305)233-9547 or
Kingdom Seekers Bible Study | Wednesday | 7:30pm
Join us this Wednesday as we dive into His word! We'll be discussing spiritual warfare in a series called "SWAT: Special Weapons and Tactics."
The Crucible | Saturday | 4:00 – 9:00pm
Guardians of the City! We're inviting all of the men of Refuge for an evening of building, encouraging, and celebrating Christian manhood with our brothers at the Fusion Church at 16325 SW 288th St, Homestead, FL 33033. There is a registration cost of $20, which includes food. Save your spot by clicking here.
Around the Corner
November 12th at 8:30am: Veteran's Breakfast (save your spot here).
November 18th at 10am: "Basket of Thanks" Outreach: We'll be showing appreciation to the first responders in our community by writing thank you notes and providing basic supplies. We are asking that you would come with a donation of one of the following items:

Small hand sanitizers
Notepads
Gum/Mints
Snack bars

November 21st at 7pm: Bible Study at Community Bible Baptist Church FL33176, in Richmond heights.